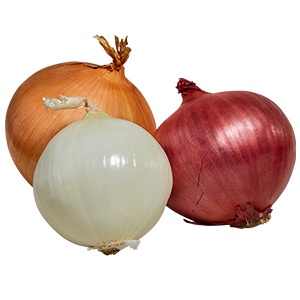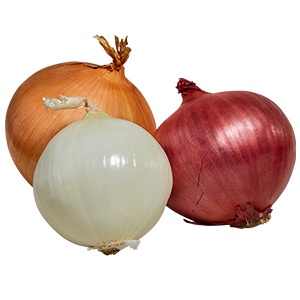 Whether served as an ingredient, appetizer or side dish, onions from RPE, Inc. provide flavor, texture and color to enhance everyday meals. Offered in yellow, red, white a sweet, our onions are a reliable powerhouse for all your retail and foodservice needs.
Onion storage and handling tips:
Store onions in a cool, dry, place
Although they taste great together, do not store onions with potatoes or any other produce that releases moisture
Keep onions away from heat sources or direct sunlight
Onions can be delicate—refrain from dropping onions as it can cause bruising or internal defects
Do not store whole onions in plastic bags. Preventing air circulation can reduce shelf life.
Once onions have been cut, they can be stored in a sealed plastic bag/container and refrigerated.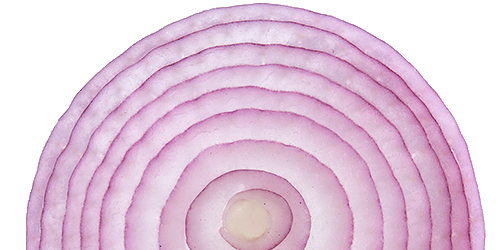 Vibrant color makes red onions a great choice for fresh uses, grilling, charbroiling and roasting.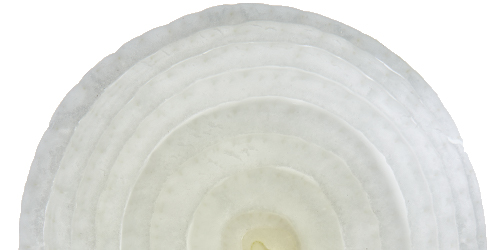 Often used in prepared salads and white sauces, and is the traditional onion for classic Mexican cuisine; white onions have a golden color and sweet flavor when sauteed.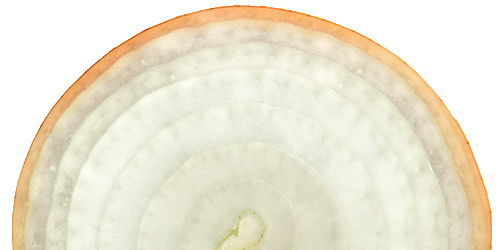 Full-Flavored and a reliable standby for cooking almost anything; yellow onions turn rich, dark brown when cooked and give French Onion Soup its tangy , sweet flavor.