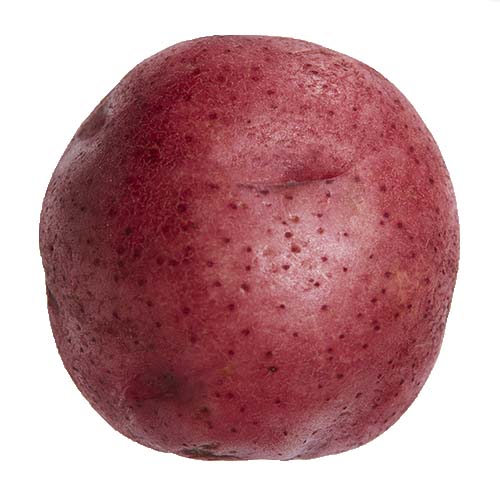 An eye-catching addition to your meal, red potatoes add appealing textures and flavor to your side dishes, salads and stews. Red potatoes stay firm throughout the cooking process, due to their waxy textures, making them a perfect addition to your everyday meal. RPE, Inc. offers red potatoes with both white and yellow flesh, giving you the choice to select the perfect red potato to fulfill your needs.
Red potato storage and handling tips:
With proper care, potatoes have an on-shelf life of 21 days
Temperature: Proper temperature is 45 degrees to 50 degrees
Humidity: Maintain relative humidity around 95 percent and maintain proper ventilation
Light: Turn off storage lights and minimize exposure to all other lights
Avoid dropping or bruising potatoes—a fall of even a few inches can cause bruising
You can find our red potatoes under an assortment premium of brands including but not limited to Old Oak Farms®, Northwoods and private label.