Pioneer and Leader in the Bite-Size Potato Category
Pioneer and Leader in the Bite-Size Potato Category
Tasteful Selections® is a pioneer and leader in the bite-size potato category. We are unique in that we own the farms' entire process—planting, harvesting, processing and packaging for the retail store. Planting and harvesting more than 300 days a year, we truly are field to fork fresh.
Our small, bite-size and exclusive flavors make us one of a kind. Each potato variety had been tested to assure that it meets the highest standards for quality, taste, texture and culinary experience. Re-imagine comfort food with our prewashed, fast cooking potatoes that don't require any peeling. We offer a wide assortment of sizes and packaging types that will suit any occasion. Be sure to try all of our potato varieties!
Visit TastefulSelections.com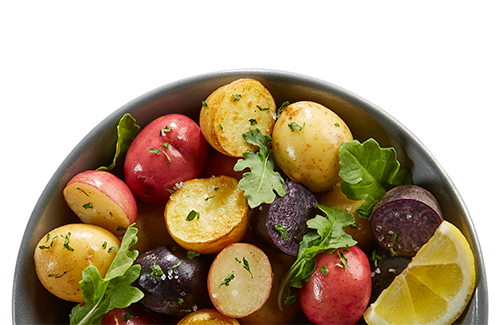 Tasteful Selections® line of bite-size potatoes is sure to spark culinary inspiration for a variety of applications. These bite-size potatoes come in numerous sizes, varieties and flavors to help create the perfect assortment.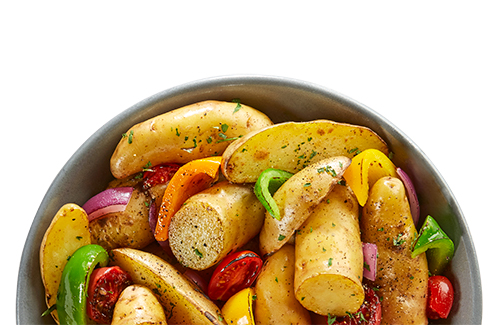 Adventurous culinary masterpieces are made possible with Tasteful Selections® fingerling potatoes. Offering unmatched versatility, these fingerlings make savory potato wedges ideal for dipping and are a perfect complement to meals prepared fancy or fast.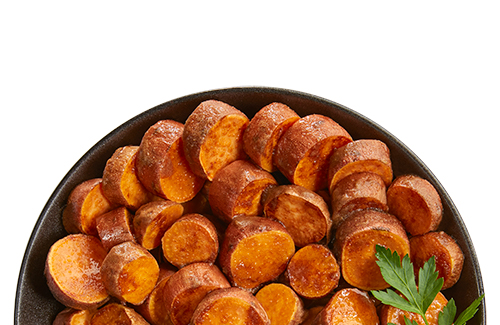 Tasteful Selections fresh, mini sweet potatoes provide creamy textures and delicious flavor that will leave you wanting more. Sweet potato comfort provided in smaller, faster cooking sizes is a win-win for all.