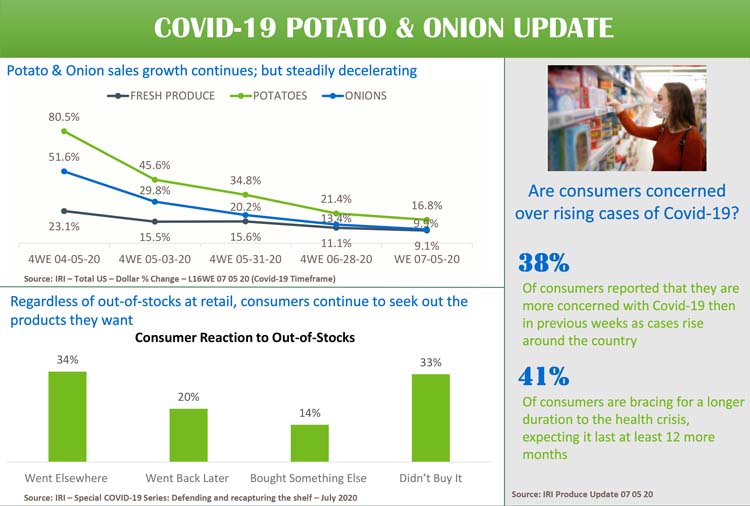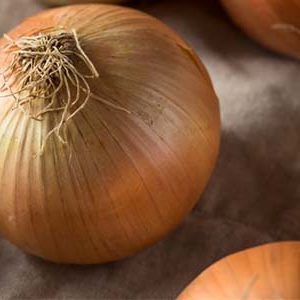 The demand in the onion market remains excellent. Pricing continues to trend upwards, reflecting the increased demand for all onion sizes and colors. The USDA Farmers to Families Food Box Program adds the extra movement to the market making demand exceed supply on medium yellow onions.  Foodservice business is slowly nearing normal demand.
Growers in the Columbia Basin are shipping overwinter onions, along with some summer varieties.  Walla Walla sweet onions are also being shipped.  New crop onions are available out of New Mexico at least through the end of July and into early August.  California growers have availability on jumbo yellow onions; however, medium yellow and white onions continue to be hard to come by.
Contact your RPE sales representative today for any of your onion needs.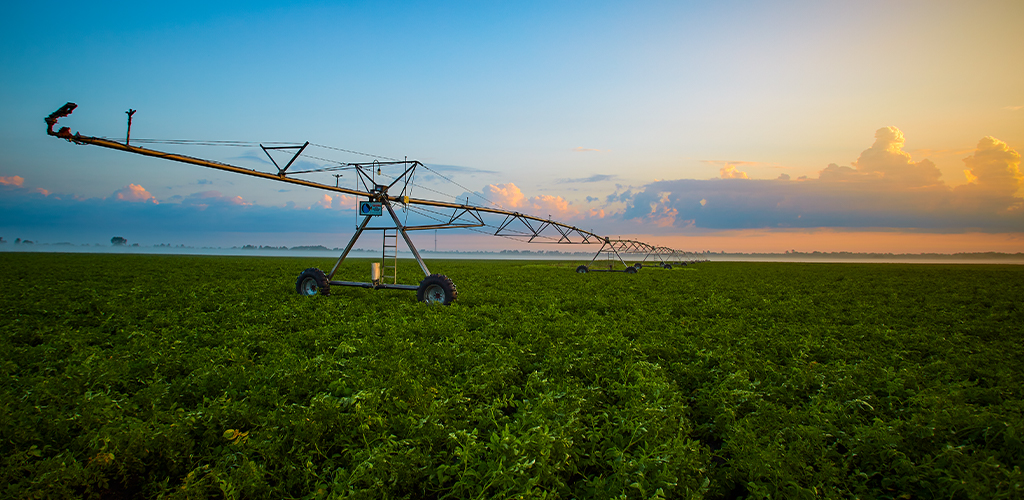 Supplies of storage crop russet potatoes are winding down in all shipping areas. Prices are firming up, especially on the larger-sized russet potatoes. We expect that there may be some shortages before the new crop begins in the next couple of weeks.
New crop yellow potato supplies are becoming available in more areas with every passing week. New crop yellow potatoes are available from growers in North Carolina, Virginia, Texas, New Mexico and California. Soon growers in Kansas, Washington and Minnesota will bring new yellow potatoes to market. Pricing will remain above normal until supplies become more plentiful.
New crop white potatoes are available in North Carolina, Virginia and California. Pricing remains very steady and climbing, as availability remains tight. Wisconsin and Minnesota growers will be coming to market with new crop white potatoes soon.
Supplies of new crop fingerlings are available from growers in Texas, New Mexico and California. Pricing remains steady. We are nearing the part of the year where supplies will be plentiful, where it will be the perfect time for promotions.

Whether served as an ingredient, appetizer or side dish, onions from RPE, Inc. provide flavor, texture and color to enhance everyday meals. Offered in yellow, red, white and sweet, our onions are a reliable powerhouse for all your retail and foodservice needs.