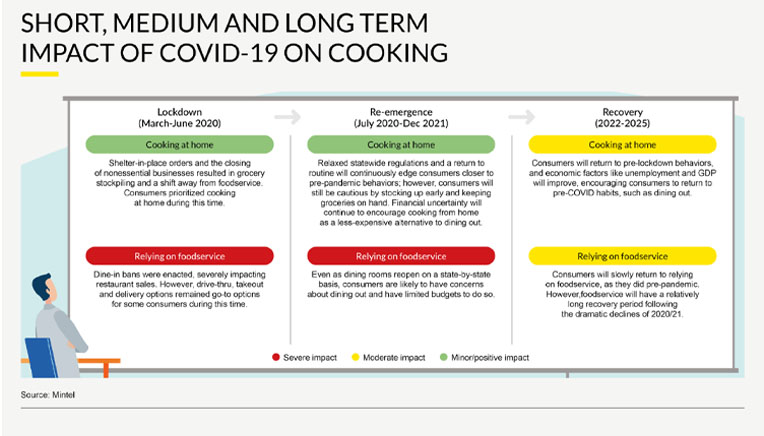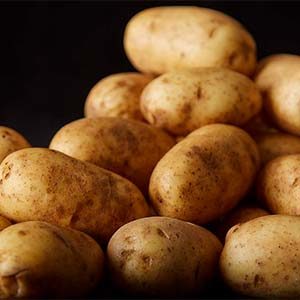 RPE has a lot of potato ads in place for the upcoming holiday. We are keeping a vigilant eye on ever-changing shopping trends to see how COVID-19 will affect holiday gatherings and shopping habits this year. Russet potato movement this past Thanksgiving was flat to trending downward from last year. The industry in general is trying to figure out what the loss of Foodservice business will have on the Industry for the remaining crop year. Growers in Colorado and Idaho appear to have adequate supplies available for the remainder of the shipping season, while growers in the Midwest and the Northeast appear to have a shorter crop than normal. Pricing remains relatively unchanged.
Yellow potato supplies are finishing up in Wisconsin and Michigan. Supplies are running shorter than normal in Minnesota, North Dakota, Idaho and Canada. Colorado growers appear to have adequate supplies available. Movement in the yellow potato market has been above average since early August compared to movement in the red potato market. For reasons unknown, the red potato market has been lagging this year. Pricing also seems to be climbing for the reason of diminishing supplies.
Demand and supplies of white potatoes remain in the north and southeast. Pricing remains flat.
Fingerling potatoes will be very promotable in the coming weeks. Supplies seem adequate to possibly slightly saturated in all shipping areas.
Contact your RPE sales representative today for your holiday potato needs!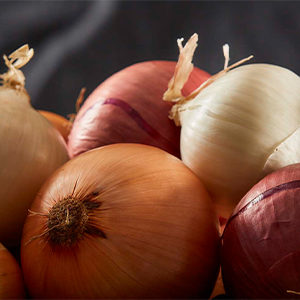 Overall onion demand is down slightly. Foodservice demand is intermittent due to COVID-19 closures and shutdowns, while retail demand remains steady.
Storage crop onions are in good supply in the Columbia Basin and Idaho. Medium-sized onions are in the highest demand due to retail business, and the Farmers to Families Food Box program.
Contact your RPE sales representative today for your holiday onion needs!

Potato soft rot is most commonly caused by a bacterium called Pectobacterium carotovorum, which is a common soil resident. It first appears as small, tannish, water-soaked spots on the surface of the tuber. These spots rapidly enlarge and the tissue decomposes to form a soft, blister-like area. Soft rot often follows bruising, frost damage, or other diseases and is white to cream-colored at first. After exposure to air, the soft rot becomes brown to black. The rot typically is characterized by a very foul smell. Soft rot bacteria can be spread by insects or contact with contaminated equipment, soil or water.
At harvest, we focus on our tuber handling practices and ensure good sanitary procedures to reduce the spreading of bacteria. Tubers harvested at temperatures above 80 degrees Fahrenheit can be predisposed to soft rot. We eliminate as much excess soil as possible before the potatoes are stored to ensure maximum air flow throughout the potato storage piles. Decay can be slowed by temperatures less than 45 degrees Fahrenheit. During packaging operations, removal of soft rot is top priority in our production grading processes.
This defect is scored as damage for soft rot or wet breakdown when one percent or more of the potato (by weight) is affected at shipping point inspection. En route, or at destination point inspection, it is scored as damage if two percent or more soft rot (by weight) exists.