Offer a taste of the familiar, with a twist
Change in food priorities—what is more important?
Food shoppers are more likely to say that familiarity has become more important in purchase decisions, a mindset that could represent a challenge for new product innovation. The biggest opportunities may lie in launches that offer a fresh twist on something familiar.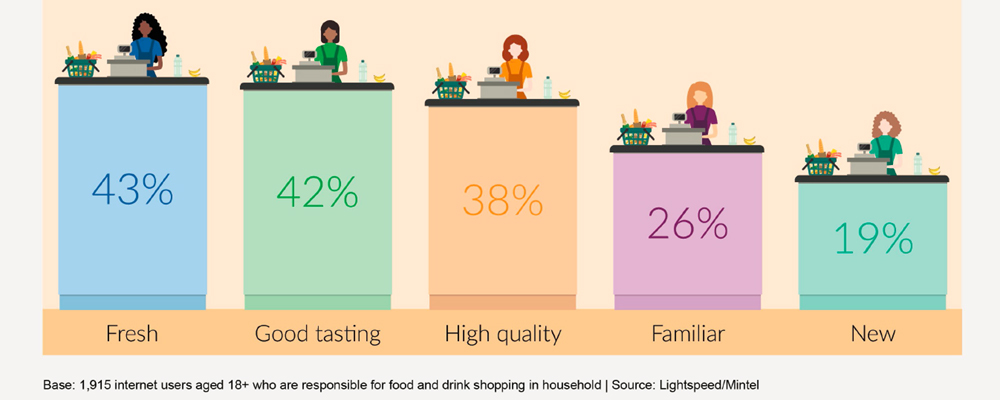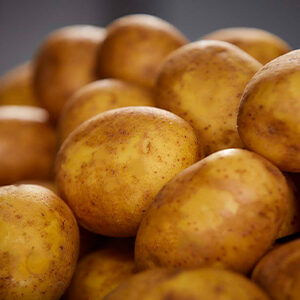 The russet potato market has seen minimal change in both pricing and demand. All shipping areas are confident they will have adequate supplies to make it until the new crop begins in August. That being said, the majority of the russet potato supplies remain west of the Mississippi River. All shipping areas are reporting good quality on their remaining supplies. The Industry still holds some concern over carton movement to the foodservice industry.
Supplies of storage crop yellow potato are winding down in North Dakota, Colorado and Idaho. New crop yellow potatoes are becoming available from growers in Florida. New crop will be selling at a substantially higher cost than the remaining storage crop supplies. We are expecting most of the new crop inventory to remain in the southeast.
New crop red potatoes are now available from growers in Florida. Contact your RPE sales representative for all your red potato needs!
Supplies of storage crop white potatoes remain available in the northeast. New crop white potatoes are beginning to be available from growers in Florida, but at a slightly higher cost.
Inventories of fingerling potatoes remain very good throughout all shipping areas. This variety remains very promotable.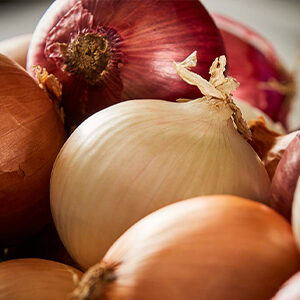 Currently, the onion market is steady and is seeing increased demand throughout a few areas of the country. Medium-sized onions of all colors are still in the highest demand with the most premium price in the marketplace. Growers in the Columbia Basin and Idaho are heading towards the end of their season. Supplies are still available but could be more limited in the next few months as more growers begin to near season end.
Growers in Texas have started harvesting and will have supplies available in the coming weeks. The extreme cold weather Texas experienced last week will have an impact on yields and quality; however, the extent of the damage is not yet known.  
New crop onions are in good supply from Mexico in all colors and sizes.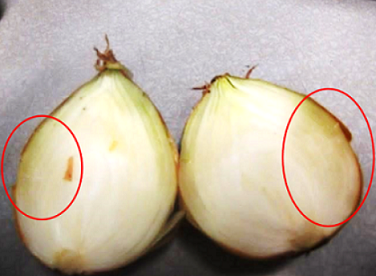 Bruising is classified into four categories for the purpose of clarification. The following guides should be used to score damages:
Impact bruises soften an area of the onion several scales deep but do not break the fleshy scales. These bruises will be scored as damage when more than two fleshy scales are unquestionably soft and the total area affected exceeds five percent of the surface. It can be scored as serious damage when more than four fleshy scales are soft and the aggregate area exceeds 10 percent of the surface.
Bruises where the fleshy scales have been broken are scored as damage when any bruise breaks one fleshy scale. It can be scored as serious damage when any bruise breaks two or more fleshy scales.
Bruises causing a portion of a fleshy scale to be removed or gouges that considerably injure the appearance of the onion are scored as damage. Injuries that cut into the second fleshy scale are scored as serious damage.
Pressure bruises can be caused by compression in storage or in transit. These bruises should be scored on an appearance basis as related to shape. Many times these onions will "puff" outward if held for a few days and return to a near normal shape. Such onions will generally be classified as fairly uniform when this situation occurs.
Bruising during the harvest season has become more prevalent as the use of mechanical harvesting increases and storage onions are handled in large tote bins.
Bruising makes onion bulbs in storage more susceptible to disease such as a neck rot and mold.