Bringing nutrition, convenience, flavor and versatility to everyday meals, Tasteful Selections® introduces their newest offering, American Blend. Mixing sweet and nutty flavors, the American Blend offers consistently soft textures. From sea to shining sea, consumers will love Tasteful Selections' American Blend.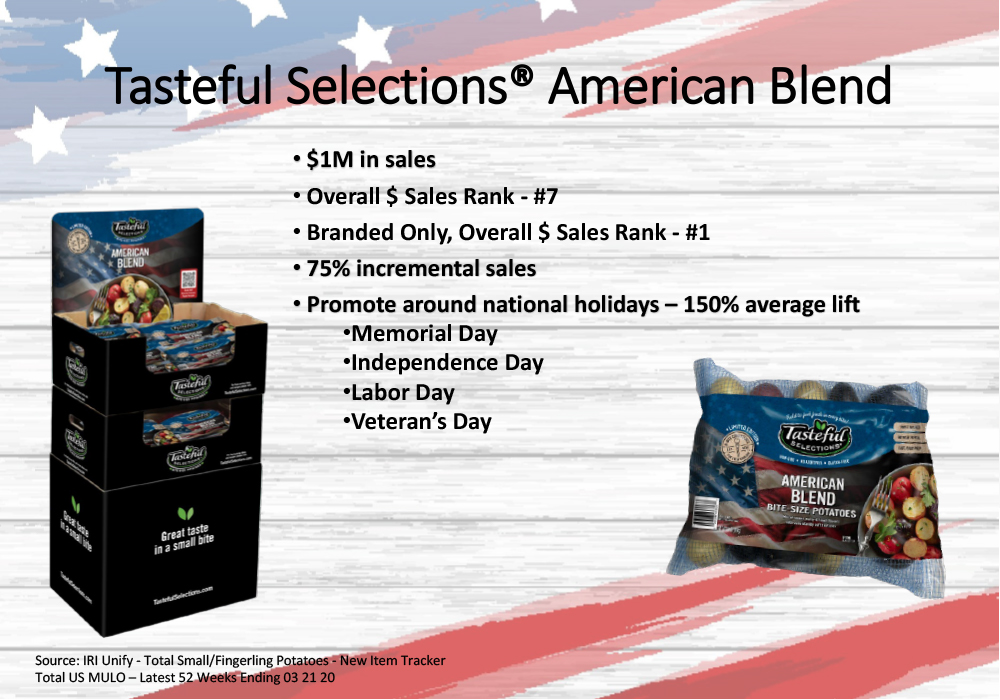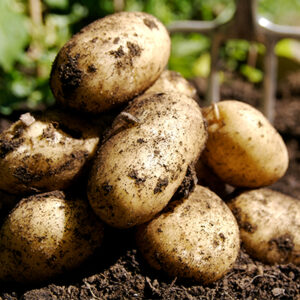 Slower than expected movement in the russet potato market has the industry a bit concerned. Growers in Colorado and Idaho have concerns about moving their current crop. Pricing on smaller-size russet potatoes are under pressure in those two areas. Quality still appears above average with above-average pack-outs in all areas. Pricing will continue to be under heavy pressure until demand picks up in both retail and foodservice.
Storage crop yellow potato supplies continue to wind down in Colorado, Idaho, Washington, North Dakota and Canada. New crop is available in both Florida and California, but at a considerably higher cost. Availability remains very good with rather steady pricing. This will remain the case until storage crop supplies are finished.
With grilling season around the corner, now is the perfect time to promote red potatoes as part of a springtime potato salad. Quality, new crop red potatoes are available from our growers in Florida. Contact your RPE representative and place your order today!
New crop white potatoes are available from growers in California and Florida. The majority of the supplies remain close to the harvest areas. Pricing is holding very firm.
Storage crop fingerling supplies are nearly complete. New crop fingerling potatoes are now available from Florida and California.
Growers in the Washington/Oregon Columbia Basin are still in good supply of excellent quality storage crop yellow onions. Some growers will be going year-round with new crop transplants and over-winter onions coming off in the summer months. Storage crop red onions are at the end of the season and are more limited.
Idaho is winding down their season and most growers will finish sometime in May.
New crop onions are in full swing in both Texas and California. Texas new crop onions are now available in all three colors, in plenty of supply. New crop California onions are just getting started in the Imperial Valley.