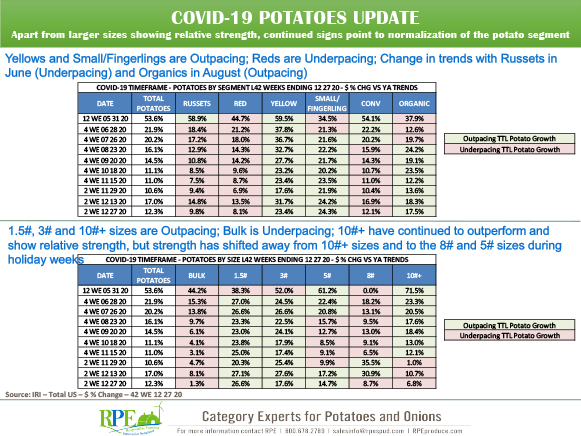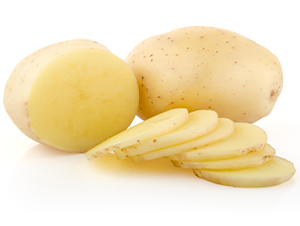 Movement in the russet potato market continues to be steady throughout all shipping regions. Unfortunately, we continue to see the foodservice segment of the fresh industry struggle, which contributes to struggles for packing facilities best-suited for carton shipping. Packing facilities that ship more to retail are feeling comfortable with the movement. Overall, the russet potato industry feels comfortable with the supplies to make it until fall. Pricing remains stable. Growers in the Midwest will have ample supplies of red potatoes through February.
New crop red potatoes will be available towards the end of February from growers in Florida. 
Demand for white potatoes remains in the southeast and northeast, with most of it supplied by growers in the northeast. Pricing remains steady. 
Yellow potato movement continues to be very strong. With that being said, all areas with storage crop supplies remaining feel like they may finish with their supply earlier than normal. This may cause an increase in pricing. For more yellow potato insights, contact your RPE sales representative today. 
All growing areas appear to have ample supplies of fingerling potatoes; enough to carry them through to the next crop cycle. Pricing continues to be very lucrative to promote.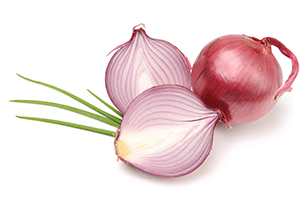 The USDA recently announced a fifth round of the Farmers to Families Food Box program. The program will start at the end of January and run through the end of April. We are hopeful this will assist in increasing demand and pricing going into February.
The yellow onion market is slightly soft on demand while white onion demand is trending upward. Red onion demand continues to be steady. Medium-sized onions are still in the highest demand due to heavy retail pulls.

Eating potatoes is a healthy, nutritious way to get on track for the New Year. Potatoes are an excellent source of vitamin C and potassium. In fact, there is more potassium in a potato than a banana. Potatoes are also fat-, sodium-, gluten- and cholesterol-free with about 110 calories per serving. Potatoes are full of fiber, protein and antioxidants—did I mention they taste great?
All varieties of potatoes are nutritious; and, while the types and amounts of nutrients may vary, the differences are minimal. As a retailer, you can choose any potato you would like to promote. Consumer trends are pointing toward smaller pack sizes and varieties other than russet potatoes. That doesn't mean stop promoting russets.
January provides the time to catch up from the holidays and prepare for February,  another big potato month. February gives us two marketing avenues to go after extra potato sales: Valentine's Day and National Potato Lover's Month. Prepare to expand your current potato sets and build a few secondary displays to take advantage of National Potato Lover's Month. RPE offers multiple choices with different shipper displays through all our brand offerings. These shippers come pre-filled with product so very little labor is needed to get the potatoes on the sales floor. Cross merchandise your potatoes next to your meat and seafood counters and watch your incremental business grow.
Following an unprecedented year, Tasteful Selections® takes the time to enjoy the little things

Tasteful Selections begins new campaign to celebrate the little joys in the New Year
Arvin, Calif. — If there is something most can agree on, it is that we all are ready for a new year. The last 12 months tested businesses, families and the country in new ways, yet we discovered new ways to adapt. One thing is certain: 2020 caused Tasteful Selections® to reflect on and appreciate all the little things that are important to our team.
It was the little wins, the little celebrations, the little things that helped us get through an unparalleled year. Those little things are what inspired the newest Tasteful Selections campaign.
"Our campaign was inspired by our employees, essential workers of all kinds, communities who banded together and — of course — our small, bite-size potatoes," said Tim Huffcutt, Vice president of Sales & Marketing Operations. "Despite the challenges our team and families faced, it was always the little moments of reliably showing up, problem solving and resiliency that helped everyone persevere.
"We were inspired during a year of unprecedented challenges and demand for our product by the positive attitude and flexibility of our team members," Huffcutt added. "We experienced a successful growing year and observed our community's first responders and healthcare workers rallying during a time of great societal need.
"We want to acknowledge and celebrate all the little things people do on a daily basis to forge ahead and embrace life."
Throughout the 2021 campaign, Tasteful Selections will be appreciating all the little things with prize giveaways and monthly opportunities to win free potatoes. New inspirational content — recipes and meal prep videos from users as well as Tasteful Selections — will be released throughout the year to inspire and for sharing with others.
On the first Friday of every month, Tasteful Selections will feature consumer-made Tasteful Selections bite-size potato recipes.
By tagging Tasteful Selections on Instagram, consumers' bite-size potato recipes can be featured on the Tasteful Selections website, social pages and win FREE potatoes in the newest potato giveaway, #FanFeatureFriday.
Take time to celebrate the little things with Tasteful Selections in the New Year!