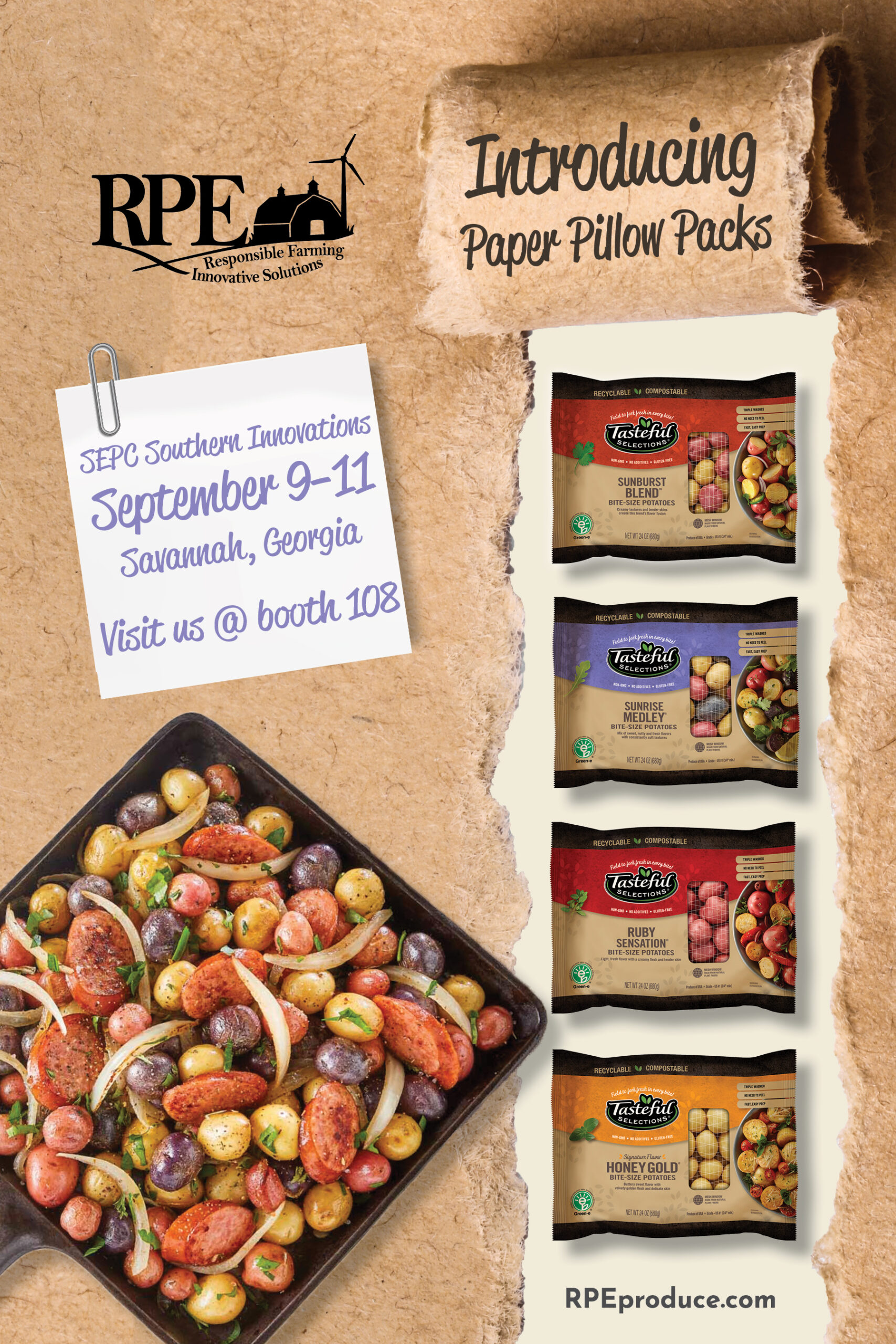 Tasteful Selections®, leading the bite-size potato category in innovation and sustainability is pleased to announce the limited launch of its new 100-percent plastic-free, recyclable and compostable packaging.
This new paper packaging with PaperLock™ technology is a major step forward in sustainable packaging. It offers superior light protection and natural absorption characteristics that protect the potatoes and help keep plastic out of the waste stream.
Want to discover more about our new sustainable offerings? Contact your RPE sales representative today!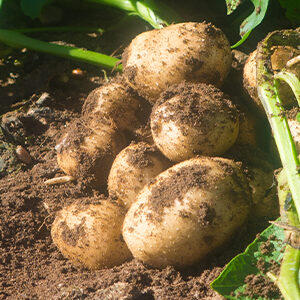 Russet potato demand continues to be steady, but not over the top. Many shipping regions are up and running. Growers in Idaho, Washington, Kansas, Nebraska, Minnesota, Wisconsin, Michigan and Virginia are moving product and looking for business. The overall size being harvested continues to be on the smaller size and yet, we are expecting the size to improve with each passing day. Pricing remains strong on the larger-sized russet potatoes, while pricing on the smaller-sized potatoes are under pressure due to the abundant supply.
Due to the heat this summer, some growing regions are expecting a reduction in red potato yields. Growers in Texas and California are shipping strongly with good demand.
Movement and demand for yellow potatoes remain strong and steady; pricing continues to fade as more and more shippers startup. Overall, the quality and supplies remain very nice.
White potato supply and demand continue to center around the Northeast and Southeast. Pricing is steady to unchanged.
Growers from Colorado, Wisconsin, California and Washington are all up and running new crop fingerling potatoes. These potatoes have great potential for promotions with their steady pricing.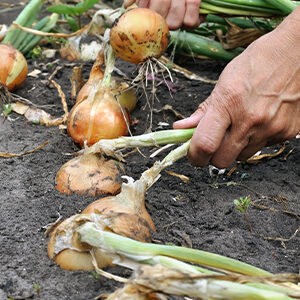 Growers in the Northwest are starting to ramp up storage crop yellow, red and white onions. Overall, yellow onion sizing is on the smaller side due to the excessive heat over the summer. This resulted in the tight supply of jumbo-size onions, while medium-sized yellow onions and pre-packs are in ample supply.  Overall, the quality of the new crop has been excellent out of the Northwest. Growers are anticipating better onion sizes as they progress through harvest.
California growers still have fresh crop onions available but will be winding down over the next few weeks.
Transportation continues to remain a challenge with higher than normal truck rates.
The Impact of Inflation on Consumer Expectations
With inflation in the US sailing to heights unseen since the 2008 financial crisis, consumers are adjusting their habits and pocketbooks to prepare accordingly.
Shoppers are noticing price increases across a number of channels...
A majority have noticed increases in Groceries (71%), Gasoline (64%), Household goods (62%), and Restaurants/Fast Food (54%).
A smaller subset have noticed increases in Home improvement (37%), Travel (24%), and Apparel (24%).
… and are already planning their spending shifts in response.
Nearly 9-in-10 consumers indicate they will cut their spending across several frequently purchased grocery categories if prices continue to increase.
If prices increase on groceries or household essentials in general, would you cut back spending on any of the following?