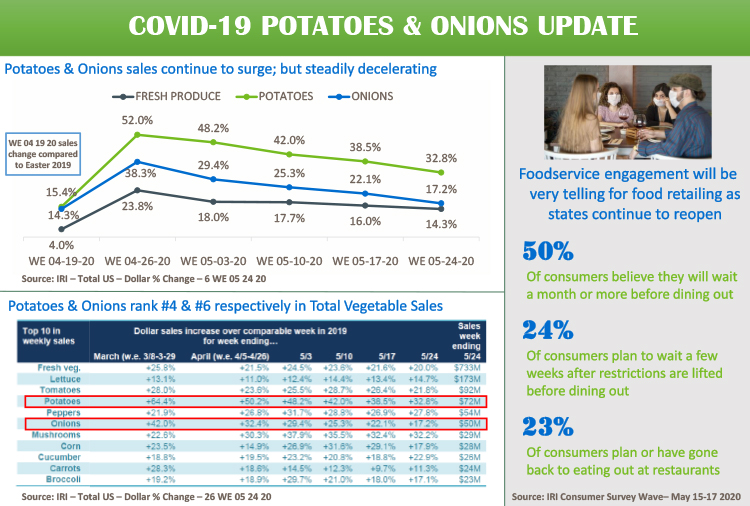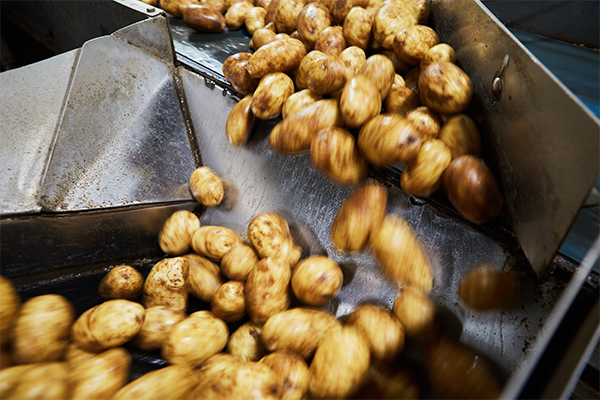 Not much has changed in the russet potato market; demand remains higher than average still seeing the effects of the pandemic market. Pricing remains steady with minimal change. There may be some strength on smaller-sized russet potatoes following the higher demand from the USDA Box giveaway). Otherwise, all areas are feeling comfortable with the supplies they have to make it to the new crop arrival in late-July/early August.
We can expect similar acreage of red potatoes this year to last year. Supplies are available out of Florida and California. Growers in Texas and Kansas have completed their planting.
Yellow potato supplies are limited from now until mid-July. Pricing remains very high compared to the standard price due to limited supply.
Supplies of white potatoes are available in both Florida and California, with most of the product remaining very close to the growing areas.
New crop fingerling potatoes are available in California and Florida at average pricing. Demand remains normal with little demand.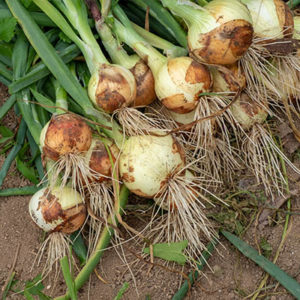 California growers have been busy shipping new crop onions—the desert region is finishing their crop and shipping has started to ramp up out of central California. Growers in New Mexico also has new crop onions available. Overall, Onion demand is steady due to the excellent retail demand and the USDA Farmers to Families Food Box program.
The Columbia Basin is starting to wrap up their excellent quality storage crop onions.
Sweet onions are in good supply out of Georgia and New Mexico, while Walla Walla sweet onions out of Washington state will be available soon!