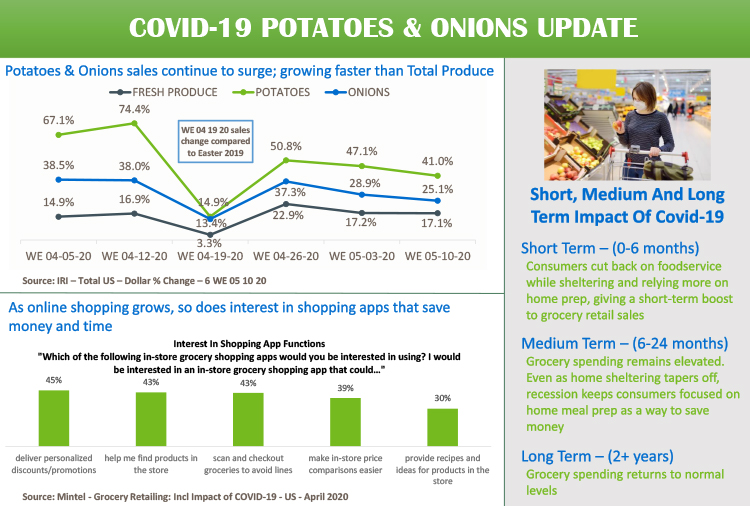 The russet potato demand remains very steady; we are starting to see the effects of the USDA Box Give-A-Way Program in the market. It may have added some increased demand from unusual customers, which may not be the standard, and possibly slowed down demand for our existing customers. Overall, pricing has remained steady on all sizes. There is a possible uptick on the larger-size russet potatoes as Idaho transitions into all Burbank russet potatoes.
Growers in Colorado have begun red potato planting. Supplies are available out of Florida and California. Growers in Texas and Kansas have completed their planting.
Minimal change in the white potato market. New crop white potatoes are available in both California and Florida with demand keeping supply close to the shipping location.
We are entering the time of the year where yellow potatoes are in extremely short supply. Because storage crop has finished for the season and only a handful of growers in Florida, Arizona and California have new crop available, pricing is typically very high which can limit movement.
Fingerling potatoes are not seeing as much demand. If product isn't available consumers move to the item that is. New crop fingerling potatoes are available from growers in California, although very limited.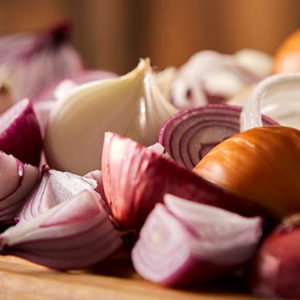 California's Imperial Valley is in full swing with new crop onions of all sizes and colors. Demand has been steady as foodservice starts to reopen around the country. The USDA Farmers to Families Food Box Program has significantly increased the demand for consumer pack onions across the country.
The Columbia Basin still has several onion shippers with storage crop onion available. Mid-June growers will have over winter onions available, as well as Walla Walla sweet onions.
Vidalia® sweet onions are in good supply from growers from Georgia now through Labor Day.

We know how important quality is to our customers. A quality product will grab a customer's attention at the store shelf for that first purchase, but more importantly keep them coming back for more. People purchase our potato and onion products all over North America.
Providing a quality product 12 months a year across thousands of stores is a monumental challenge. At RPE we recognize that quality assurance doesn't start in our packing lines and end at the store shelf. The quality of our products begins months and even years ahead of that bag arriving in a store, or that hot baked potato at your local steakhouse.
Over the past few years we have completely reinvented our quality program to build quality from seed to fork. We know that quality starts with our seed, and our growers who care for and foster the crops through their growing seasons. We expect that these changes will not only elevate our quality commitment to our customers, but also enhance the productivity and efficiency of our grower base.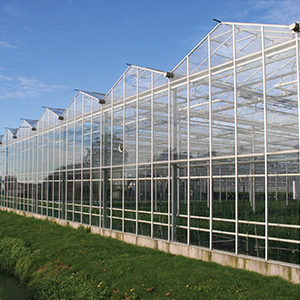 Seed is the first critical step in building a quality crop. Potatoes reproduce vegetatively so "seed" is actually a cutting of a potato from the previous year's crop. Our seed process actually starts in a laboratory five or six years ahead of when that potato finally gets to the customer's plate.
We grow plants in highly sterile greenhouses that are often hundreds of miles away from the nearest potato field. We do this to make sure no diseases find their way into the potato seed. Diseases are one of the biggest contributors to reductions in yield and quality of all potato products.
From the lab to the field, we deliver highly productive "mini-tubers" to our seed growers to facilitate disease free seed and excellent yields. These "mini-tubers" are just that, tiny potatoes harvested from our greenhouses that can be as small as a raisin.
Laboratories RPE utilizes to produce this first generation of seed are routinely inspected by state certification agencies, and by our in-house experts who demand excellence in sanitation procedures and tuber quality.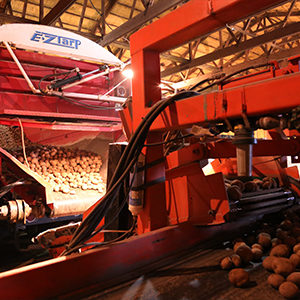 The entire seed process takes three to four years following the laboratory to produce seed for our commercial farms. That single "mini-tuber" will ultimately provide about 15,000 pounds of potatoes for retail sale.
RPE has a rigorous inspection process targeted to improve quality of seed once it is ready to deliver to the commercial farm. We have dedicated seed experts who work with our seed suppliers to manage and select the premier quality seed we commit to our growers. These individuals spend long hours walking and inspecting seed fields for potential disease and quality issues that may arise, and work with our seed growers to maximize their productivity and health of the seed crop.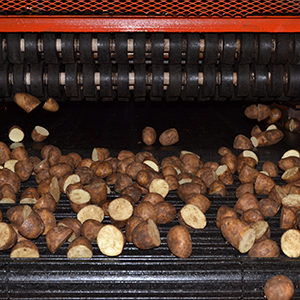 Once seed is delivered to our commercial farm, RPE collects samples of incoming tubers to assess them for size, disease and defects that can influence many management factors. How big or small we cut the seed, how long following cutting we allow seed to heal in storage, how we adjust the details of our planters to efficiently plant each seed piece, and how far apart we place each seed in the field, are just some of the management considerations that change based on the information from these inspections.
We have validated the massive influence that high quality seed has on the commercial success of our growers and finished product we put in a bag for the final customer. The accountability of our seed process will ensure long-term success of our growers and the quality potatoes they continue to provide RPE and its customers.
In time for Memorial Day, Tasteful Selections® releases a new item–American Blend!